When first coming across the Freakden community you might love the view but be unsure about all the different ways to use the site.
No worries because it's not just super sexy around here but it's super simple to do and tons of different ways to make the most out of it. Now lets look at the reasons you need to start using the Freakden.
Top 5 Ways to Use the Freakden!
Get ready because we're about to list off the hottest ways to use the site and make the most out of the community here at den.
1. Save Your Porn!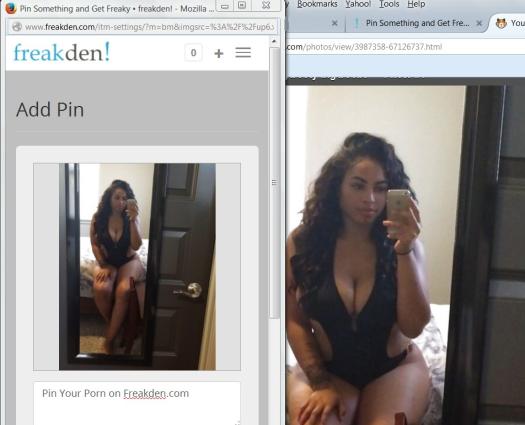 That's right! Why waste valuable space on your devices when you can pin and bookmark all your favorite porn pics, videos, gifs, captions and more right here for free. Upload it directly or pin it from your favorite websites and blogs.
No limits and no worrying about anyone finding that secret folder on your computer!
2. Organize Your Porn!
Creating pinboards is fun to do and because you can have infinite boards it makes it a great way to organize your favorite porn. For example you might create a board for your favorite models and another board for your favorite sex scenes. The end result is easy to find and organized fun!
3. Discover New Stuff!
The Freakden is all about being yourself and enjoying your sexual interests, which means we get all sorts of hot new stuff pinned to the community everyday and you benefit by being able to search it all with ease, follow other users you enjoy or even individual boards.
Oh and get this — if another user pins something you like, you can re-pin it to your own board!
4. Upload Your Own Goodies!
Whether you're a couple that likes sharing your own homemade porn, a guy videotaping himself jacking off or a girl who loves to twerk — anyone can upload their own photos and videos to share with the community. Now that's hot!
5. Interact & Join the Movement!
Freakden aims to make adult entertainment a fun and social environment where everyone can come together, have fun and interact without all the bullshit we all deal with on more mainstream sites.
This is a place where you can create your own profile, comment, like, follow, share and chat it up with sexy open minded people from all over the world.
Come let your freak flag fly and join in the fun! Sign Up!